Our Difference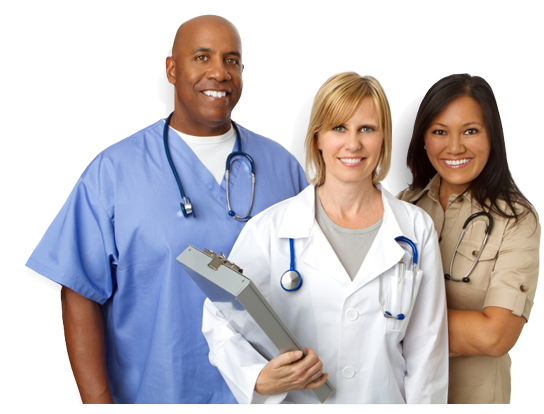 What is it that makes so many diets end in failure? With most traditional weight loss programs there is a belief that there is only one diet for everyone. These diets don't take into consideration your individual characteristics that make you who you are. We believe that this lack of personalization makes sustaining the diet long-term nearly impossible and sets patients up for failure — time and time again.

At Fast Weight Loss Centers we believe that each individual's body weight, eating habits, lifestyle and other personal factors are an important part of their weight loss journey and we work hard to create customized plans to suit each of our patient's personal needs. We want to ensure that each of our patients is able to realistically commit to their program and we recommend programs we believe our patients can adhere to and be succesfull — the first time around.


What Makes Us Different?
We believe our patients have unique needs that must be evaluated on an individual basis
We consider each patient's lifestyle, body weight, eating habits and other factors in order to create a custom program that will help you achieve success.
We encourage our patients to meet with our nutritionists and doctors on a regular basis in order to maintain their weight loss long after the program is complete
Our Unique Programs:
* Fast Weight Loss Centers offers physician supervised and designed weight loss programs that incorporate what we believe will enable our patients to shed the pounds as quickly and safely as possible.
The Rapid Weight Loss Plan is one of the most popular programs that we offer and is designed to help patients attain significant weight loss in a short amount of time.*
The Steady Weight Loss Plan is also very popular. Similar to the Rapid Weight Loss Program, the Steady Loss Program is for those who want to lose even more weight in a slightly extended period of time.
The LifeStyle Change Programs is for those who prefer a more flexible time period in which to achieve their goals. This plan involves a combination of diet and exercise for effective and reliable results.
Vitamin B12 and Natural Fat Burning Injections can be administered with a weight loss plan designed to better help patients achieve their weight loss goals.
Personalized Plans are available to each of our patients in order to best fit their individual weight loss needs.
For more information on our doctor supervised weight loss programs, please visit the Weight Loss Programs page or call us at
972-861-0841
.
*Results may vary. All information contained on Fast Weight Loss Texas and social media accounts, promotions or advertisements of Fast Medical Weight Loss are intended for informational purposes only. It is not meant to address, prevent, treat, diagnose, or cure any health problem. It is not meant to replace information from a medical, health, or fitness professional.